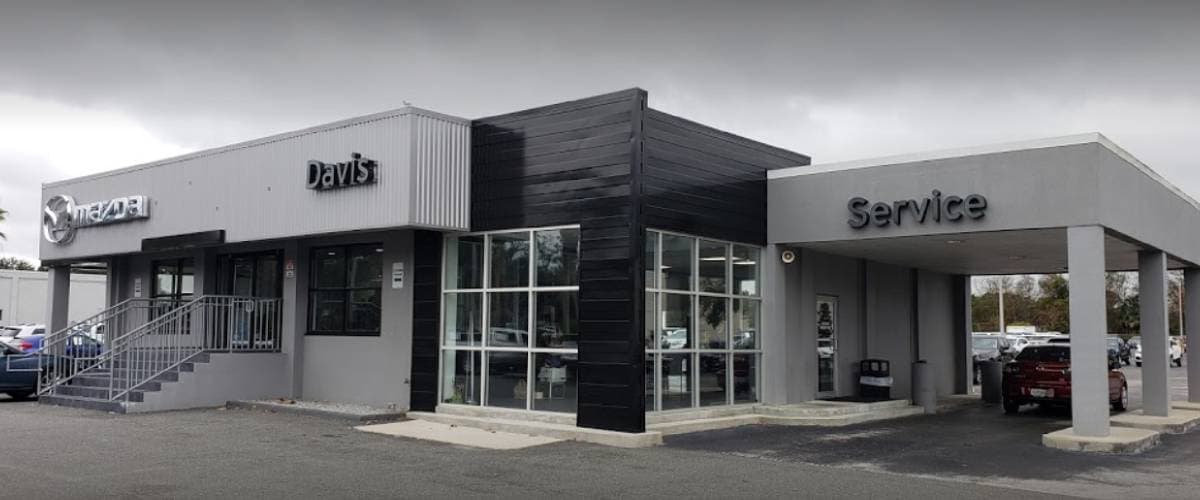 High Quality Service and Repairs in the Gainesville Area
Effective maintenance is the key to helping any car performance at its potential. With the right kind of service at the right time, you can get more from your new or pre-owned car.
Davis Gainesville Mazda is here to provide top-notch service to vehicles in the Ocala and Palatka areas. It's a key part of our comprehensive effort to improve automotive experiences for drivers around the community. The better your car performs, the more satisfied you'll be. The more satisfied local drivers become, the better we will have done our jobs.
Access Your Most Important Routine Services
Cars of all kinds need a variety of services throughout their lifetimes. Even reliable Mazda models need periodic care. Luckily, Davis Gainesville Mazda can provide them. We're staffed and equipped to offer all the routine maintenance services that your car needs.
Oil Changes replenish your engine with clean lubricant that can improve longevity, efficiency, and overall performance.
Wheel Alignments can stretch out the lifespan of your tires by making sure they spin straight and true.
Brake Service can make sure your pads and rotors are in good condition, so you can stop your vehicle when you need to.
Battery Tests and Replacement aim to ensure that your car has the power needed to get going. With a new battery, you can avoid getting stuck in a parking lot calling for a jump.
Transmission Service can help your transmission hold up over time and save you money in the long run.
These are just a few of the various services available at our service center. Our service advisors will work with you to determine which services are needed for your vehicle and when.
Work with a Qualified Staff of Mazda Technicians
It's not just any mechanic that will take care of your car here at Davis Gainesville Mazda. We've carefully put together a staff of Mazda maintenance experts -- technicians who know the ins and outs of car care for the brand's various models. Whether you're bringing in your Miata or your CX-9, our technicians will know the best way to maintain it.
Schedule Your Appointment Online
We know that scheduling vehicle maintenance isn't always the most convenient experience. To make things a bit easier, we provide a simple online scheduling tool that lets you pick dates and times that fit your schedule best. This streamlined tool means you can plan a service center visit in a matter of minutes at your own convenience.
Pay Us a Visit
We want to help you get more from your car, so come see us near Middleburg and Lake City for an auto maintenance consultation. We can help you build a maintenance plan based on your vehicle make, model, mileage, and condition. We'll even help you find ways to save with service specials. If you need help finding our location, give us a call. We can help you find simple directions from your hometown.